Introducing 2K's Employee Resource Groups
At 2K, we firmly believe that diversity makes us better, and one of our most crucial company values is "Come As You Are." We're always excited to welcome new people with diverse ideas and perspectives, because we want our workforce and our games to be every bit as diverse and inclusive as our audience. All our employees deserve to feel accepted and listened to, equipped to do their best work, no matter how they identify and connect with their peers. Rather than having to conform to a pre-established culture, we want every employee to feel like they have a stake in defining what 2K stands for.
At 2K diversity of thought is non-negotiable for us. Diversity of thought breads innovation and is the key to creating products and services for people from all backgrounds. At 2K we believe all employees have a super power. It is our goal to unlock that superpower and turn it into value for the organization. At 2K our D&I vision emcompasses this spirit and is designed to create an inclusive environment where all are celebrated!

-Toni Ligons, Director Diversity and Inclusion
To further help embody this "Come As You Are" value, we've established seven employee resources groups (ERGs) thus far, each employee-led with sponsorship from a member of our executive leadership. Their shared goals include creating safe spaces for sensitive topics, ensuring representation across both our games and our workforce, and encouraging the next generation of game developers through outreach programs and informative panels with guest speakers. Some of our ERGs have also entered into partnerships with non-profit organizations including Black Girls Code and Built by Girls as well as the historically black Morehouse and Bennett colleges to foster diverse talent.
Our ERGs are already contributing meaningfully to our games and are helping to create and spread an inclusive culture. Get to know each of them by checking out their mission statements below, and hearing from some of the people that make these groups possible. No matter who you are, there are colleagues waiting to welcome, support, and celebrate you at 2K.



2Gether@2K represents our way of nurturing the LGBTQ+ community whose intersectional roots uniquely straddle across all stratas of society. Our goal is simple: support them as daredevils and cultural innovators, unashamed of reflecting back the arbitrary nature of gender presentation and performance.
"2Gether @ 2K formed out of the need to create a queer friendly space within our company and within the industry. Our group was born from a common desire to create a safe space and give more visibility to our awesome community of people, being a true reflection of an industry where 30% of workers identify as non-straight. We recognize that ERGs represent a key opportunity for us to support the communities that have historically been left behind. Whether that's through fundraising campaigns, cultural advising on our titles, or simply providing a safe place to come as you are, we're invested in overcoming barriers within our industry and globally."

-Trey Mosteller, Executive Assistant at 2K Games


Our mission is five-fold:
Foster community for AAPI and Ally employees
Generate awareness around AAPI experiences and community issues
Advocate for AAPI representation across all levels of 2K and T2
Provide opportunities around professional development training
Support local and global AAPI community efforts via outreach
"The AAPI@2K ERG was formed to bring recognition for the collective and individual backgrounds of Asian Americans across our labels – from cultural, professional, and community perspectives. This ERG truly represents the integration of our labels, with leaders from T2 joining the team. We wanted to also elevate the conversation about unconscious biases that Asian Americans face in the workforce that lead directly and indirectly to glass ceilings – 'bamboo ceilings,' in the case of Asian Americans. What began out of the need to provide a safe space during intense anti-Asian sentiment has transformed into a celebratory and empowering opportunity for our members."

-Benji Han, Director, Global Marketing Strategy for NBA 2K at 2K Sports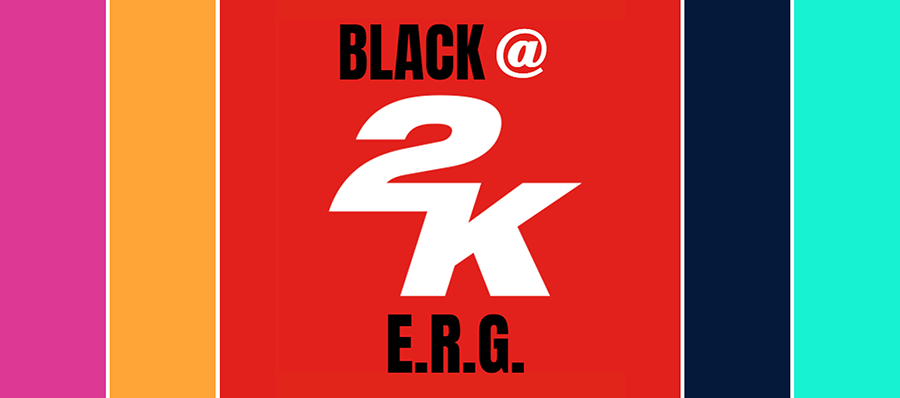 Black@2K aims to use our access and resources to contribute to the betterment of our people within and beyond the organization. We plan to do this through initiatives such as fostering internship opportunities with HBCU students, providing support with new and existing employees, collaborating with black artists and designers and promoting fellowship with other Employee Resource Groups within the 2K network.
"We are excited to have and continue to build a community full of helpful resources, positive energy, and amazing people!"

-Black@2K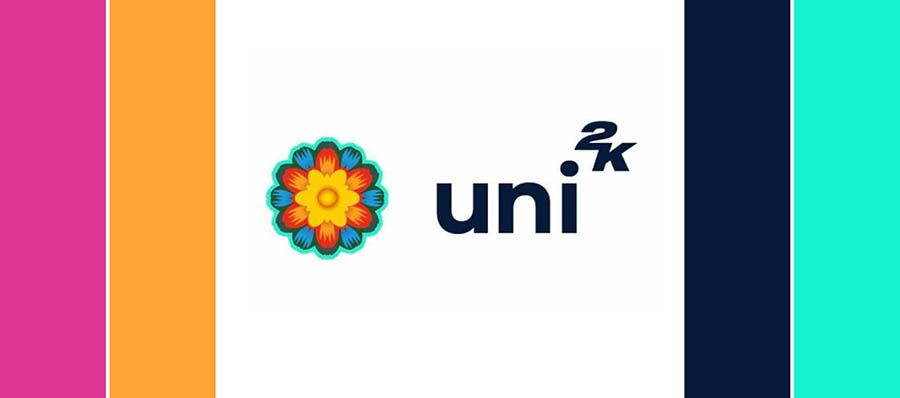 To create a safe, welcoming, and inclusive workplace for any Latinos/Hispanics/Chicanos at 2K and it's studios. We will work to increase representation in our workforce, products and services. We will empower and amplify our community's voice to enact positive changes to meet our goals.
"Latinos/Latinx/Hispanic/Chicano people are vastly underrepresented in the industry, both in the products and in the workforce. UNI2K was formed to change that. We hope that by reaching out to younger people within our community, through mentorships, guest speaker opportunities and community outreach, we can show them that working in games is something they could do. We also hope that by creating a space where we can come together and discuss any issues we face, where we can celebrate our achievements together, where we can let our cultural pride show through, that we can make 2K not just a safe place for Latinos, but the best place in the game industry for Latinos."

-Paul Villarreal, Principal Software Engineer at Visual Concepts Austin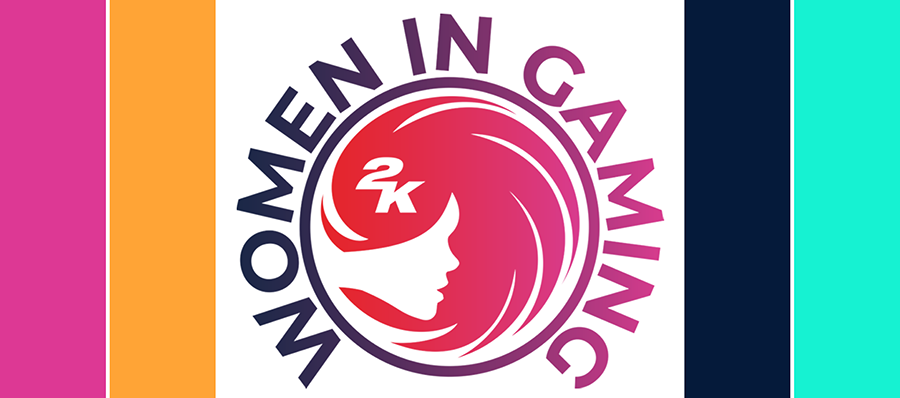 The 2K Women in Gaming ERG strives to support, promote and empower women within 2K. We endeavour to stretch our internal mission to the overall external gaming industry and community to ensure gaming is safe and inclusive for all women.
"At the time 2K announced forming employee resource groups, several of us jumped at the chance to join the ERG and expressed an interest in how we could contribute to the culture at 2K and improve the gaming industry for women. From there, we had a quick turnaround to plan and execute for Women's International Day and required all hands on deck. We sprang into action! Within one week we garnered a diverse group of women and those who identify as women to help us kick off our global endeavour. We laid the foundation with internal comms channels, and selected a planning team across our various global business units."

-Holly Macintosh, Director - Chief of Staff at 2K Dublin

We are a passionate employee collective dedicated to mental health awareness, education, conversation and support. These pillars not only help reinforce the core of everything we want to accomplish but also serve as a reminder that no one at 2K should ever be alone in whatever may be going on.
"Mental health topics impact nearly everyone and in many ways. However, we still struggle in talking about them with our families and friends, in our workplaces and on bigger stages around the world. While it's difficult to say, we or others we know may have medically diagnosed conditions or have struggled with things like loss and grief, trauma, stress, burnout and most recently, the ongoing COVID-19 pandemic. We also know that mental health can generate an isolating feeling for many people. Offering access to a support group and providing a deeper awareness of the resources available, as examples, could be invaluable to many of our employees. Ultimately, we created MIND because we believe we can make a genuine difference for ourselves, our fellow employees and across 2K's gamer communities."

-Jaime Jensen, Director of Global Marketing Operations and Corporate Communications at 2K Games
While many of the ERGs at 2K welcome allies alongside members of their respective communities, employees eager to assist their colleagues by becoming and learning to be better allies also have an ERG of their own: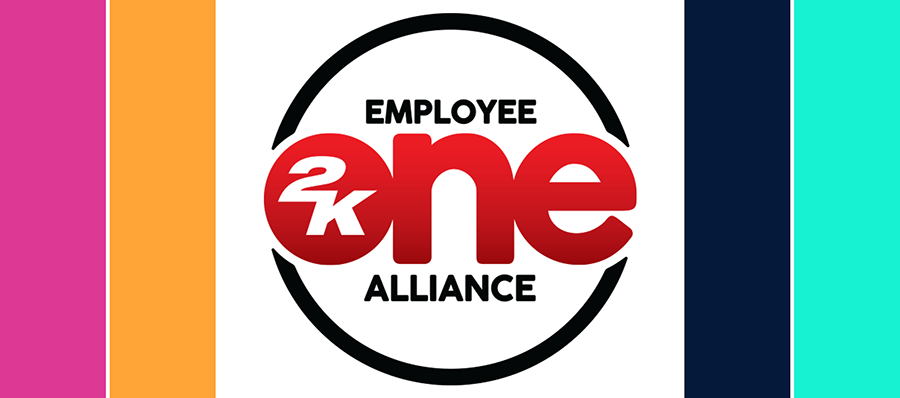 Listen and learn about what others face, to grow beyond our preconceived notions of what it means to be an Ally, and to learn practical techniques for supporting others in the face of discrimination in all its forms. Lastly, One2K seeks to provide a space for others to learn how to be an effective Ally as well.
"One2K, 2K's Employee Alliance, was formed as a passionate response to the horrific attacks on Asian-American and Black people in early 2020. The group quickly identified its mission as that of a signal booster for our sibling ERGs. Specifically, One2K sought to proactively demonstrate solidarity and support, and to elevate the mission and voices of those affected."

-Rob Clarke, Vice President of Global Services at 2K Publishing Development Canada
All of the ERGs above have big plans as we head into 2022. If you'd like to be a part of those plans or work alongside the wonderful folks responsible for them, check out the 2K Careers page.